Paper bag for paper collection
Differentiated quality
It allows time and cost savings in the 'selection platform'. It also allows you to increase the share of purchases in recycled products, which for P.A. must be at least 30% (Ministerial Decree of 8 May 2003, n.203).
Main features of the service:
The bag is made from recycled paper
It bears greater loads than its competitors because it has no gluing on the bottom
It has side sashes, where rejection exerts less pressure
It has an innovative shape that allows a high containment capacity
It allows a high containment capacity
On the paper bag you can print information content on the correct collection of the waste, information that the public administration wants to convey to the citizen or promotional content
Ability to print variable EAN codes or alternatively use 'Smart' technologies (removed before recycling) to connect the bag to the user
Ease of reading through current smart technologies (smartphones, tablets, optical readers)
Traceability accessible (only to holders of the necessary authorizations) through a web portal that keeps information archives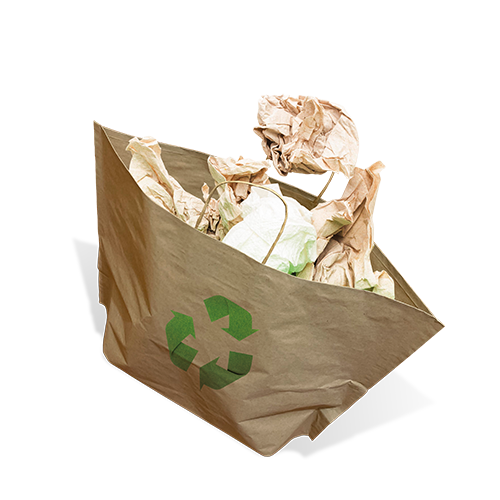 Your gesture will make your municipality become virtuous and, by accumulating points, you can generate benefits that can be used in the purchase of products integrated in INQUADRAMI platform.