Toner recovery project
An innovative system for effectively and easily managing waste toner collection . Our goal is to support private companies, public administrations and Italian municipalities to adapt to European guidelines .
Main features of the service:
The bag is equipped with an innovative closure system, which prevents the escape of micro particles and being highly resistant can be withdrawn without the container
Container and bag are made with recycled material, as required by current regulations
The container has been designed to be more resistant and is produced with coupled corrugated cardboard. Possible transport of other goods with consequent economic savings and maximum respect for the environment
Ease of reading through current smart technologies (smartphones, tablets, optical readers)
The labels applied on the bags contain progressive variable codes associated with two-dimensional codes (or alternatively other Smart devices)
Traceability accessible (only to holders of the necessary authorizations) through a web portal which keeps information archives for each individual customer
The container can be printed with information content on correct collection of the waste, information that the public administration wants to convey to the citizen or promotional content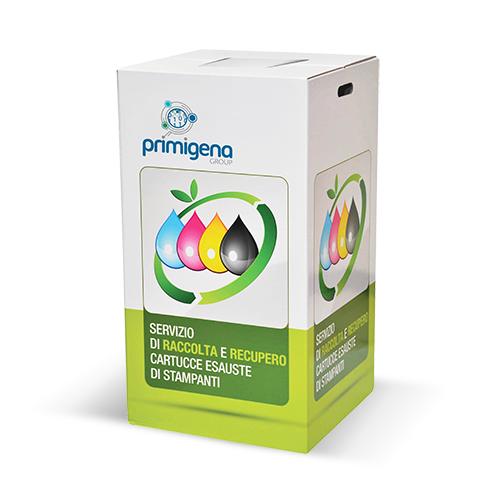 Your gesture will make your municipality become virtuous and, by accumulating points, you can generate benefits that can be used in the purchase of products integrated in INQUADRAMI platform.